AminoSensyl™ SC
Brassica Alcohol (and) Brassicyl Valinate Esylate (and) Brassica Glycerides
100% Natural Cationic Emulsification System
AminoSensyl™ SC is a COSMOS approved complete emulsification system. It creates rich textures and stabilizes high oil loads for easy formulation of high-end skin and shave products. INOLEX's cutting edge amino lipid technology allows for deep moisturization with a powdery soft skin feel.

Self-emulsifying system
PEG-free
Creates lamellar gel networks
Stabilize oil loads up to 40%
Non-irritating to skin
Non-quat cationic amino lipid technology
Designed with green chemistry
Applications:
skincare | hair care | shave | body care | cleansing | beard care
Standards & Certifications
100% Natural
100% USDA certified biobased content
Natural Origin Index: 1.0
Readily Biodegradable
COSMOS Approved
NATRUE Approved
NSF/ANSI 305 Approved
Clean Beauty Preferred
Non-palm Derived
Halal Certified
Vegan & Cruelty-free
Kosher Compliant
View Standards & Certifications
Additional Information
How to Use
Recommended Use Level:
6-9% for oil loading up to 20%,
10-12% for oil loading up to 40%
Use Instruction:
Add to oil phase and heat to 75°C
Neutralize, preferably with calcium gluconate
pH < 5 is required
Sustainable Design
Sustainability is embedded in Inolex's design philosophy. AminoSensyl™ SC design was guided by the Principles of Green Chemistry and life cycle thinking.
Green Chemistry & Sustainable Life Cycle Highlights:

non-toxic to aquatic life
water is only reaction byproduct
non-irritating to skin or eyes
solvent-free process
non-aqueous product for efficient shipping
low energy manufacturing process
renewable feedstocks
readily biodegradable
no heavy metal catalysts used
Primary Feedstocks
For more information about the origin and processing of this ingredient, please request a Technical & Regulatory Dossier.
Science Behind
AminoSensyl™ SC is part of Inolex's propriety technology platform of amino lipids.
Building blocks of the amino lipid molecule, Brassicyl Valinate Esylate:
Valine: amino acid from biofermentation that provides the natural cationic charge
Brassica alcohol: fatty alcohol from plant oils that contains a hydrophobic carbon chain
Lamellar liquid crystals (LLCs) are formed by the specific ratio of amino lipid to fatty alcohol. These structures can stabilize high oil loads and provide a soft, powdery and non-greasy feel. The microscopy images show the presence of LLCs in the Brassicyl Valinate Esylate - Brassica Alcohol blend.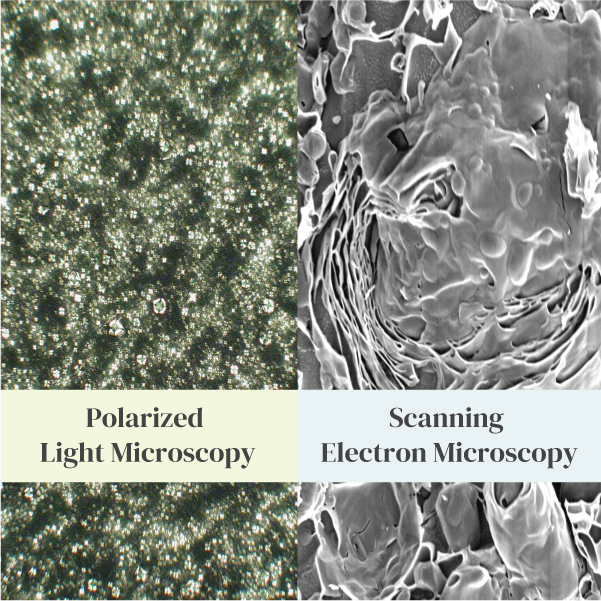 Request AminoSensyl™ SC Complimentary Items
Prototypes Created With This Product