LexFilm™ Sun Natural MB
Capryloyl Glycerin/Sebacic Acid Copolymer
100% Plant-Based, Biodegradable Film Former
LexFilm™ Sun Natural MB is a natural film-forming polymer specifically designed for suncare applications and optimized for sensory, SPF, and water-resistance.
Compatible with organic & inorganic UV filters
Inorganic UV filter dispersing medium

COSMOS approved
Liquid, pourable fluid
Readily biodegradable
Entirely plant based
Advanced polymer structure
Optimize SPF value
Achieve water-resistance
Breathable, cushiony sensory profile
Applications:
suncare | sprays | emulsions | sticks | skincare | color cosmetics | body care
Standards & Certifications
100% Natural
100% USDA certified biobased content
Natural Origin Index: 1.0
Readily Biodegradable
NATRUE Approved
NSF/ANSI 305 Approved
Kosher Compliant
Clean Beauty Preferred
Vegan & Cruelty-free
Halal Certified
RSPO Mass Balance Certified
COSMOS Approved
View Standards & Certifications
Additional Information
How to Use
Recommended Use Level: 1 - 5%
Use Instruction: Add to oil phase, can be used in hot or cold process

Sustainable Design
Sustainability is embedded in Inolex's design philosophy. LexFilm™ Sun Natural MB design was guided by the Principles of Green Chemistry and life cycle thinking.
Green Chemistry & Sustainable Life Cycle Highlights:
non-persistent in the environment
water is only reaction byproduct
non-irritating to skin or eyes
solvent-free process
100% renewable plant feedstocks
readily biodegradable

Primary Feedstocks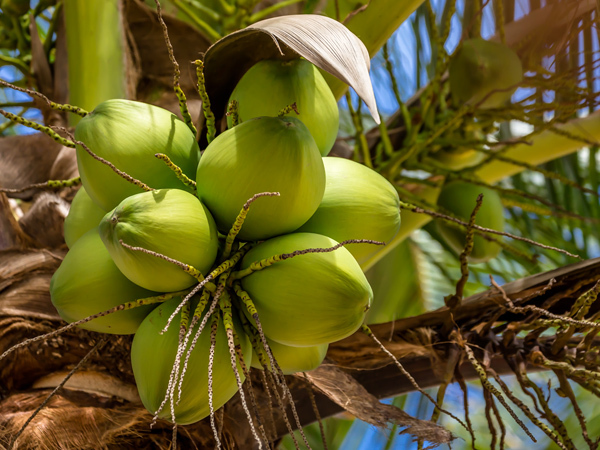 For more information about the origin and processing of this ingredient, please request a Technical & Regulatory Dossier.
The Science Behind
LexFilm™ Sun Natural MB is an aliphatic polyester with a polymeric structure specifically designed for water-resistance and flexible film formation on skin.
This polymer is has a broad molecular weight distribution and high degree of C8 acyl substitution. These features enable a pourable, liquid format and a flexible film, which translates to even coverage on skin for optimized sun protection. The flexibility of polymer film also provides a cushiony skin feel. The combination of a hydrophobic polymer backbone with C8 acyl end groups also results in outstanding water resistance.

Request LexFilm™ Sun Natural MB Complimentary Items
Prototypes Created With This Product
SPF 80 Sunscreen
A high SPF recreational sunscreen that gives superior sensorial and protection for your skin.
UnVisible Sunscreen SPF35
The UnVisible Sunscreen uses inorganic UV filters for SPF 35 protection and a pigment combination, dispersed with LexFeel™ WOW DT, that eliminates the white chalky appearance on all skin tones.
Natural Glow CC Cream SPF15
Prime, moisturize, protect in one step. The Natural Glow CC Cream leaves the skin soft and hydrated while protecting from the sun with SPF 15. Covers blemishes and imperfections for an all-day glow.