Long gone are the days of tanning by the pool covered in cooking oil. Since the 1930's, consumers' awareness of the importance of sun protection has continued to grow [1]. We now know of the connection between UV exposure and melanoma. Sun damage has also been linked to more rapid skin aging [2]. These discoveries have encouraged consumers to use sun protection not only at the beach, but to incorporate it in their everyday routines. This change allowed for the introduction of sunscreen agents into many formats and categories. In these non-traditional suncare categories, brands are making UV protection claims like Bare Minerals with their 5-in-1 BB Advanced Performance Cream Eyeshadow Broad Spectrum SPF 15, and IT Cosmetics with their Anti-Aging Armour™ Super Smart Skin-Perfecting Beauty Fluid SPF 50+. Even haircare brands adopted this feature to help protect colored hair and the scalp from sun damage like COOLA with Organic Scalp & Hair Mist SPF 30.
The Rise of the Conscious Consumer
While UV protection products are continuously gaining popularity, the natural and "clean-label" market for all personal care categories is also growing. Specifically, "The Natural and Organic Beauty Market is expected to reach $22bn by 2024" [3].
There are many different definitions, standards, and categories for what makes an ingredient or formulation clean, natural, or sustainable. For now, let's consider the recent regulation changes in sun care which have driven the trend of formulating cleaner sun protection products.
You've probably heard of Hawaii's ban of oxybenzone and octinoxate, two organic UV filters that are used in over 3500 sunscreen products [4]. More recently, Key West banned the sale, after Jan. 1, 2021, of sunscreens that contain these ingredients [5]. Consumers are expected to react to these bans - and look to alternatives and "reef-friendly" options. Among the options considered to be "reef-friendly" are other organic filters such as avobenzone, octisalate, and homosalate or inorganic filters such as non-nano Zinc Oxide and non-nano Titanium Dioxide. Some clean beauty retailers such as Credo, have gone as far as to only sell products with inorganic filters [6].
Beauty brands are faced with a pivotal decision to re-formulate using other organic filters, switch to inorganic filters, or lose sales opportunities in Hawaii and Florida. Even though these specific bans in Hawaii and Key West do not apply to non-traditional suncare categories it speaks to the larger movement of environmentally conscious consumers, lawmakers, and NGOs. Now could be the right time to evaluate UV filters in these products to prevent consumer concern. If you're reformulating for a cleaner, greener sunscreen, here are some suggestions for keeping your label clean and boosting performance.
Boost UV Protection without adding more filters
In addition to UV filters themselves, there are other components of your sun formulation that can assist in achieving the desired SPF rating.
Film-formers are advantageous to suncare formulations for providing an even coverage of the product and for provideing water-resistantance. Since skin is an uneven surface, product is likely to settle into the texture of the skin, creating patchy coverage of the product. A film former enables complete, uniform product coverage which contributes to water resistance, sweat resistance, and transfer resistance (in color cosmetics).

Effective film formers can be particularly difficult to find when moving to a "clean" label or natural formulation. LexFilm® Sun Natural MB is an excellent option because it is 100% biobased (certified as part of the USDA BioPreferred® program), vegan, and COSMOS and NSF/ANSI 305 compliant. LexFilm® Sun Natural MB is a film forming polymer that provides uniform coverage, consistent film thickness, and water-resistance which sustains SPF values in formulation.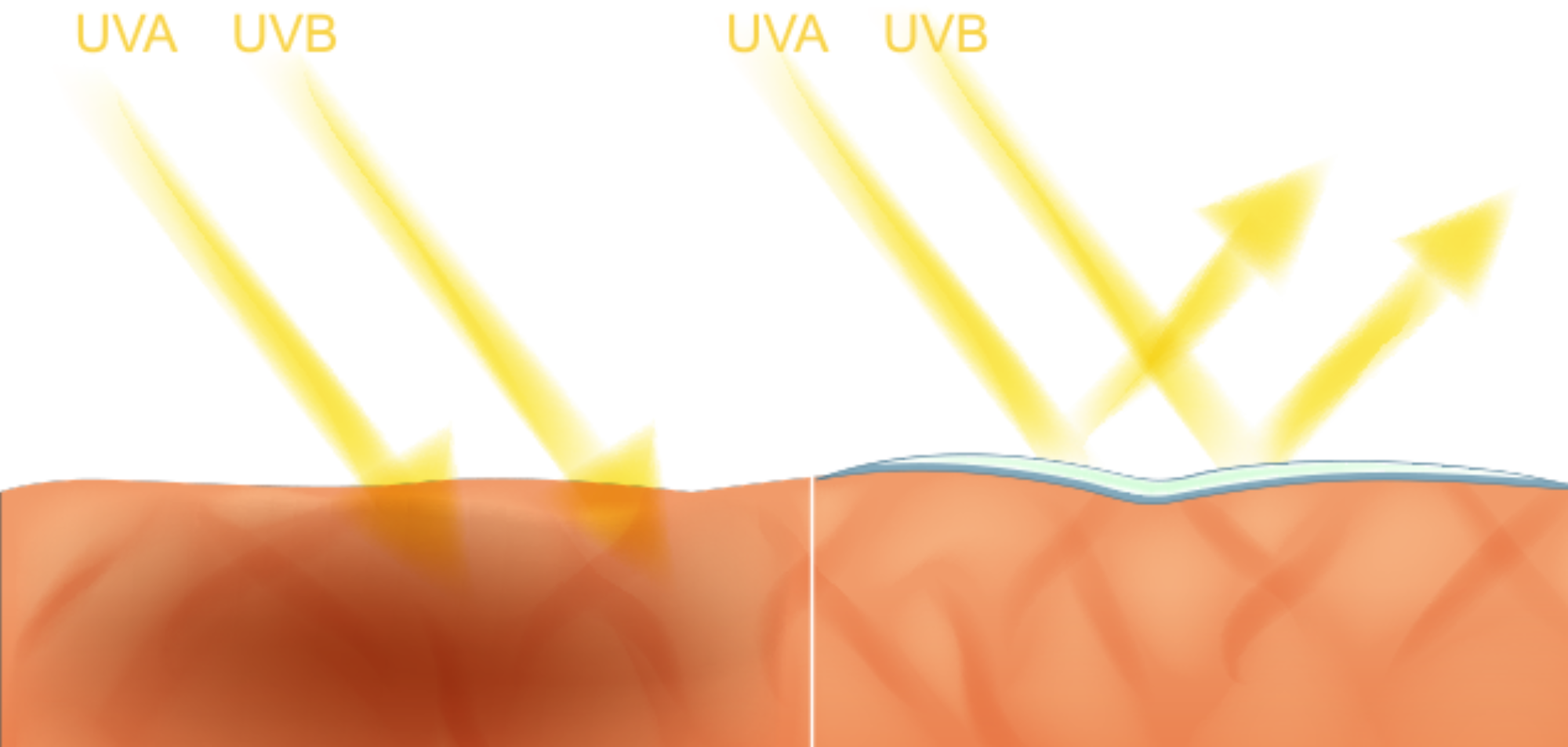 Inorganic UV Filter Dispersing:
We've all seen those babies at the beach with white faces smothered in zinc oxide. Formulations with zinc oxide and titanium dioxide have become more sophisticated and with the potential for reduced whitening, inorganic UV filters are becoming more desirable to use in traditional and non-traditional suncare formulations. One of the ways to reduce the whitening effect is to disperse them in emollients before adding into formulation. Whether the inorganic filters have been coated or not, dispersing them in formulation is generally advised. Silicones are frequently used as UV filter dispersants, but these ingredients have their own environmental concerns, particularly their poor biodegradability profiles. Silicone alternatives like LexFeel™ WOW and LexFeel™ WOW DT are readily biodegradable and 100% certified biobased content. They disperse inorganic UV filters as well as cyclomethicones and have a consumer-preferred sensory profile.
Hawaii Compliant, Clean Label Sun Care in Action
Check out the Unvisible Sunscreen SPF 35 and Natural Glow CC Cream SPF 15 for a fresh take on the future of sun care.
LexFeel™ WOW-DT is the perfect dispersing emollient for inorganic filters and LexFilm™ Sun Natural MB provides water resistance and even coverage for the ultimate protection.