Spectrastat™ PHL
Caprylhydroxamic Acid (and) 1,2-Hexanediol (and) Propanediol
Water Soluble, Non-Irritating Complete Preservation System
Spectrastat™ PHL is an optimized combination of multifunctional ingredients that allows formulators to easily create self-preserving formulations.
Broad pH range
Water soluble
Cold processable
Non-irritating to skin
Effective in surfactant systems, emulsions including sunscreens, and wipes & mask juices
Easy to formulate
Self-preserving from Hurdle Technology approach
Free of parabens, formaldehyde donors, MIT, phenoxyethanol, and other traditional preservatives
Micro summary:
Controls bacteria (gram +/-), yeast, and mold
Pass results with industry standard tests: EP-A, EP-B, USP51, and PCPC
Pass results with recommended use level at pH 4-8: 1.5 – 3% (w/w)
Standards & Certifications
66% USDA certified biobased content
Natural Origin Index: 0.7
Biodegradable
Clean Beauty Preferred
Non-palm Derived
China IECIC Listed
Halal Certified
Vegan & Cruelty-free
Kosher Compliant
ChemFORWARD SAFER
View Standards & Certifications
Additional Information
How to Use
Recommended Use Level:
O/W Emulsion: 1.5 - 3.0%
O/W Sunscreens: 2.0 - 3.0%
Cleansers: 1.5 - 3.0%
Wipe Juices: 2.0 - 3.0%
Use Instruction:
For use in cold or hot process
Mix well before using
Add to water phase (below 80°C) or during cool down phase (~40°C)
Please request an Alternative Preservation Formulators Guide for more information.
Primary Feedstocks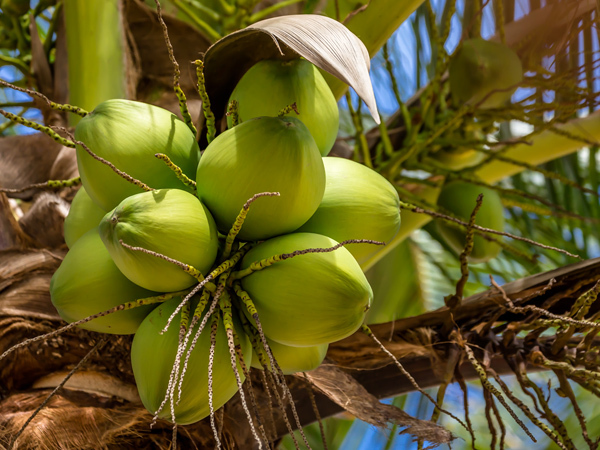 For more information about the origin and processing of this ingredient, please request a Technical & Regulatory Dossier.
The Science Behind
This alternative preservation system employs the Hurdle Technology approach, utilizing a combination of multifunctional ingredients to create a hostile environment for microbial growth.
Spectrastat™ PHL includes the following multifunctional components to create a complete broad spectrum preservation system:
Caprylhydroxamic Acid: A 100% natural organic acid and chelating agent that prevents the growth of yeast and mold in formulation. Unlike most organic acids used in preservation, caprylhydroxamic acid remains undissociated at neutral pH.
1,2–Hexanediol: A skin conditioning agent and humectant that prevents the growth of bacteria in formulation. It has a short carbon chain length which makes it ultra-mild on skin.
Propanediol: A 100% natural humectant that acts as a carrier for ease of formulation.
Request Spectrastat™ PHL Complimentary Items
Download Now
Prototypes Created With This Product
Micellar Water
This mild, everyday cleanser is perfect for all skin types. Kerazyne™ MB reduces skin irritation potential and conditions skin and facial hair. Spectrastat™ PHL provides safe & mild broad spectrum preservation in a clear formulation.