Benzostat™
Caprylhydroxamic Acid (and) Benzyl Alcohol (and) Glycerin
Traditional Preservative System
Benzostat™ is a paraben-free preservative blend that can be used to provide cost effective, broad spectrum antimicrobial protection.
Broad pH range
Effective in emulsions, creams and lotions in addition to surfactant-based products such as shower gels, facial cleansers and shampoos
Broad spectrum performance
Free of parabens, formaldehyde donors, and MIT
Micro summary:
Controls bacteria (gram +/-), yeast, and mold
Pass results with industry standard tests: EP-A, USP51, and PCPC
Pass results with recommended use level at pH 4-8: 1.0 – 1.5% (w/w)
Standards & Certifications
Biodegradable
Clean Beauty Preferred
Non-palm Derived
China IECIC Listed
Halal Certified
Vegan & Cruelty-free
Kosher Compliant
NATRUE Approved
ChemFORWARD SAFER
View Standards & Certifications
Additional Information
How to Use
Recommended Use Level:
O/W Emulsion: 1.0 - 1.5%
O/W Sunscreens: 1.0-1.5%
Cleansers: 1.0 - 1.5%
Wipe Juices: 1.0 - 1.5%
Use Instruction:
Gently heat to 45 - 50°C and mix well before using.
Add to water phase (below 80°C) or during cool down phase (~40°C).
Please request an Alternative Preservation Formulators Guide for more information.
Primary Feedstocks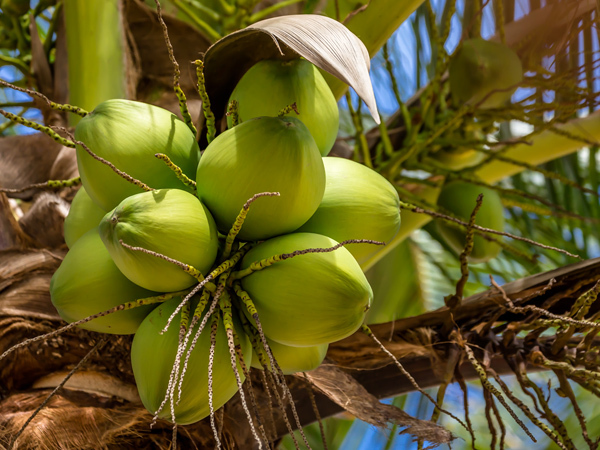 For more information about the origin and processing of this ingredient, please request a Technical & Regulatory Dossier.
Science Behind
This alternative preservation system employs the Hurdle Technology approach, utilizing a combination of multifunctional ingredients to create a hostile environment for microbial growth.
Benzostat™ includes the following multifunctional components to create a complete broad spectrum preservation system:
Caprylhydroxamic Acid: A 100% natural organic acid and chelating agent that prevents the growth of yeast and mold in formulation. Unlike most organic acids used in preservation, caprylhydroxamic acid remains undissociated at neutral pH.
Benzyl alcohol: A traditional preservative
Glycerin: A 100% natural humectant that acts as a carrier for ease of formulation. Glycerin also reduces water activity for preservation effects.
Request Benzostat™ Complimentary Items
Download Now
Prototypes Created With This Product
Split End Repair Cream
This luxurious cream uses the novel weightless conditioning power of 100% natural and quat-free AminoSensyl™ HC to infuse life and shine into dry hair to repair heat damage, manage flyaways and quench split ends.
Ultra Moisture Body Lotion
A therapeutic body lotion to nourish dry, cracked skin and provide a strong moisture-barrier for protection against further drying. The rich texture blankets the skin leaving it soft to the touch.